Subscribe to our quarterly Newsletter and stay up to date with our research and activities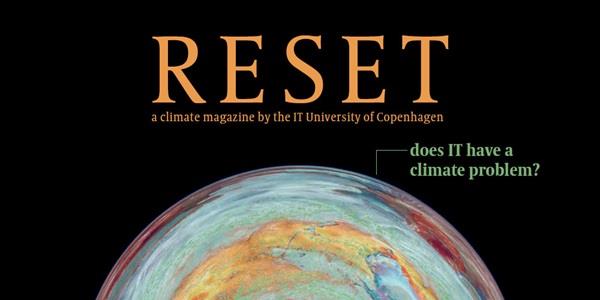 Are you a student at ITU and would you like to get involved?
RESET is a magazine that explores the multiple intersections between climate and digital technologies. Its editorial team consists of both students and staff. If you are interested in the topic, and like to write, this could be something for you! We pride ourselves on creating an atmosphere that is both safe to work in and ambitious in bringing an interesting magazine into the world. If this sounds like it could be something for you, or you'd like to hear more, please write us on ccit@itu.dk.
Besides our RESET team, the CCIT is also supporting the launching of a new student group! Students are just as interested in making ITU a more climate-friendly university as staff is, and this student group thinks further on how to accomplish that. Are you a company or organisation interested in IT and climate?
Many companies are developing new techniques to track the climate impact of digital technologies or are developing digital solutions that create sustainable infrastructures. If your company is active in this field, we'd love to grab a cup of coffee with you! Email us on ccit@itu.dk.