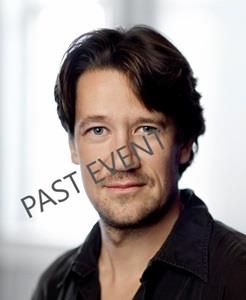 Communicating Scientific Testimony: Mikkel Gerken's Presentation in May
In May, Mikkel Gerken, a Professor of Philosophy at the University of Southern Denmark, led an insightful talk centered around "Communicating Scientific Testimony". With the prevalence of science scepticism in relation to climate change in some areas of contemporary society, Gerken's discussion was particularly relevant. He navigated the tricky landscape of indicating epistemic uncertainty in public scientific testimony and how this can sometimes unintentionally feed into science scepticism. Drawing upon a wealth of empirical literature on uncertainty communication, Gerken pieced together a communication strategy that he believes balances effectively conveying scientific uncertainty while maintaining public trust and understanding.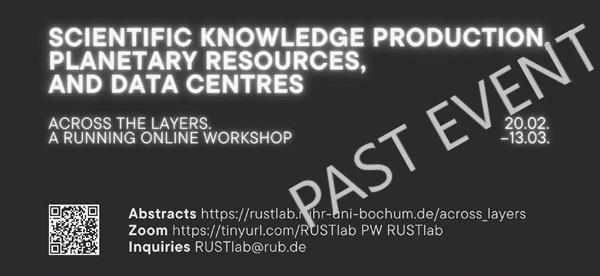 Across the Layers: Scientific Knowledge Production, Planetary Resources, and Data Centres
The RustLab at Ruhr University in Bochum is holding a running online workshop entitled "Across the Layers: Scientific Knowledge Production, Planetary Resources, and Data Centres" from 20 February to 13 March. Speakers will address questions like:
- What are the material impacts of scientific data practices on the planet?
- In what ways are data centres related to planetary resources and scientific knowledge production?
- How can we think about IT infrastructures as both epistemic and planetary?
- How do we as scholars deal with and conceptualise our knowledge production as a material and planetary factor?
The Center for Climate IT's Deputy Head of Center Associate Professor James Maguire will be giving a talk entitled "Eco-Tech Imaginaries: Data, Resources, and Future Colonialisms" on 13 March from 16.00-17.00 via Zoom. The talk will revolve around the work of the bio-tech collective Grow Your Own Cloud (GYOC) which, in response to the call for more localised, collectivised, and sustainable digital infrastructures, has produced a series of speculative prototypes that chart the design pathways for storing data in DNA (plants, flowers, forests). Furthermore, Maguire till explore the role of speculative methodologies in imagining more desirable climate futures while engaging critically with the ethical implications of such work.
Anyone is welcome to listen to the talks via Zoom. Zoom link, list of speakers, and abstracts available here.
Big Earth Observation Data Analytics and Bioeconomy in the Brazilian Amazon
On 20 April from 13-14, Antonio Miguel V. Monteiro will gave an online talk hosted by the CCIT, the DecouplingIT project, and the Amazônia 4.0 project, in which he will address his current project on Big Earth observation data analytics and bioeconomy in the Brazilian Amazon as well as the dynamics of the agrarian economy in the context of an urbanized forest. Monteiro is a senior researcher at INPE (the Brazilian National Institute for Space Research) and holds a DPhil in Electronic Engineering and Control/Computer Science from the University of Sussex (1993). His research involves the development of geographically aware methods oriented to bridging the gap between research and services in public health programs and urban planning.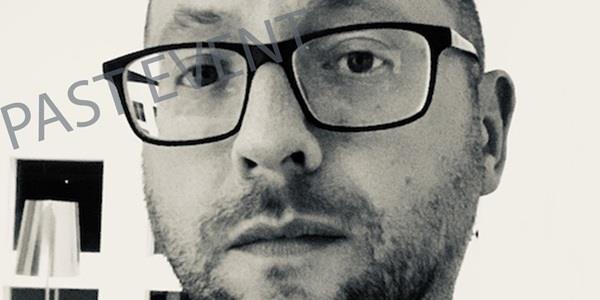 Living in 3D: Decarbonization, Decoupling, and Degrowth
On Thursday February 23, Dominic Boyer gave a talk entitled "Living in 3D: Decarbonization, Decoupling, and Degrowth". Boyer is a Professor at the Department of Anthropology at Rice University. His research focuses on the study of energy, climate, politics, and society. He recently completed a field research project on the political culture of wind power development in Southern Mexico and is currently researching competing models of electricity provision and their social implications in Europe, the United States, and Latin America. Professor Boyer will be in Copenhagen due to his role as an advisory board member of the Decoupling IT project.
Abstract
In this talk, I discuss the evolution of the high energy growth paradigm of northern modernity through the overlapping energy regimes of new world plantations (sucropolitics), machinic industrialism (carbopolitics) and plastic mobilization (petropolitics) to help identify some of the key areas of intervention for what I term "decompositional politics" (Boyer 2023). Then I turn to a discussion of three key frontlines of decompositional politics today: decarbonization (decomposing the sucro/carbo/petrostate), degrowth (decomposing habits and systems of productivity-for-its-own-sake) and decoupling, which is, in many respects, the most paradoxical and elusive of the three projects. On the face of things, decoupling seeks to emancipate high energy modernity from its burden of ecological unsustainability while promising at the same time to justly secure the pleasures and luxuries of high energy modernity for all. It sounds too good to be true and indeed recent studies cast serious doubt on the reality of decoupling economic growth from carbon emissions. Is this simply another seductive petrocultural mirage? Perhaps. But it is intriguing that some of the more persuasive degrowth proponents seem to see decoupling as a real possibility. One striking consonance between decompositional and conventional politics is the belief that a low energy modernity is not only possible but scalable and sustainable.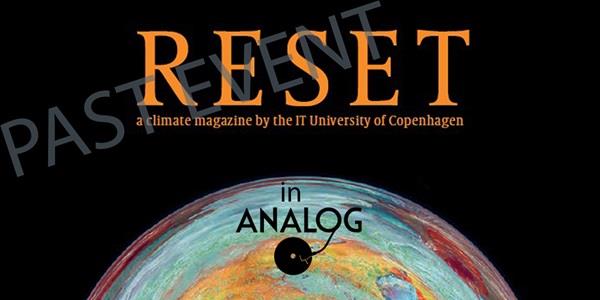 RESET Climate Café in Analog
The RESET Climate Café is happening on February 23rd from 10-11am, generously hosted by the student driven café Analog. We at RESET would like to survey students' opinions on the IT University's role in the climate crisis. There will be FREE COFFEE for those who contribute with their thoughts about education at ITU and the climate crisis by participating in either our survey or a short interview. Vice-Chancellor Per Bruun Brockhoff, and RESET editors Associate Professor James Maguire and Postdoc Michael Hockenhull will act as guest barristas. See you there for a coffee and a chat!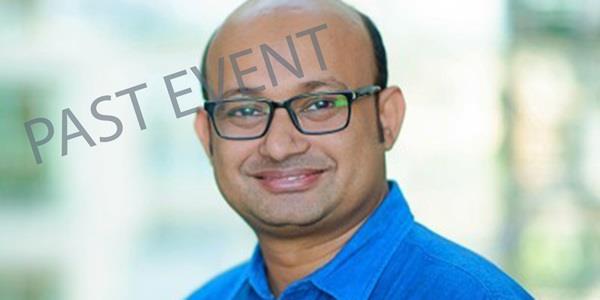 PhD Defense: The Role of Human Infrastructure
On 15 February, Hasib Ahsan from the Department of Business IT will defend his PhD thesis entitled:
"The Role of Human Infrastructure: Investigating Digital Interventions in the Global South"
Examination committee:
Associate Professor Pedro Ferreira, IT University of Copenhagen (Chair)
Researcher and Director Jacki O'Neill, Microsoft Africa Research Institute (MARI)
Professor Andy Dearden, Sheffield Hallam University
Supervisor: Associate Professor Lars Rune Christensen, IT University of Copenhagen
The defense will take place at 1 pm at the IT University of Copenhagen in Auditorium 1, followed by a reception on the first floor of the atrium by the main entrance.
Based on fieldwork in five distinct projects, this thesis investigates the role of human infrastructure in the context of digital interventions in the Global South. The settings are an agriculture voice message service for smallholder farmers in Bangladesh, a climate and agricultural information service associated with weather forecast using phone text messages (SMS) also for farmers in Bangladesh, a for-profit service for farmers in Cambodia using digital applications, a digital mental health intervention for Rohingya refugees in Bangladesh and a study of the reordering of everyday life through digital technologies in Bangladesh during the Covid-19 pandemic. The focus on human infrastructure is inspired by research within Information & Communication Technologies and Development (ICTD), Computer-Supported Cooperative Work (CSCW), Human-Computer Interaction (HCI), Science and Technology Studies (STS) and more.
The findings contribute to research and practice by nuancing the understanding of the role of human infrastructure in digital interventions in the Global South. That is, Ahsan empirically and conceptually extends the discussion by pointing out how human infrastructure may be 'configured,' 'trained' and 'unravelled' in the context of digital interventions in the Global South. The thesis shows how one cannot take the human infrastructure for granted in the sense that it has to be both configured and trained and hence is not simply somehow there. Further, the thesis discusses how a human infrastructure may unravel in the context of digital interventions in the Global South and the consequences this may have for continued service provision. These contributions may be useful for both researchers and practitioners as it adds to our understanding of the key role of human infrastructure in digital interventions in the Global South and elsewhere.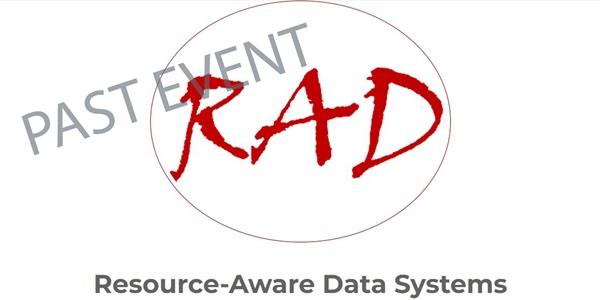 RAD-day
On Monday 13 February, researchers from the Resource-Aware Data Systems project (RAD) are organizing a RAD-day to showcase their research findings. It will take place in Scrollbar at the IT University. More information to follow in this section and on RAD's own website.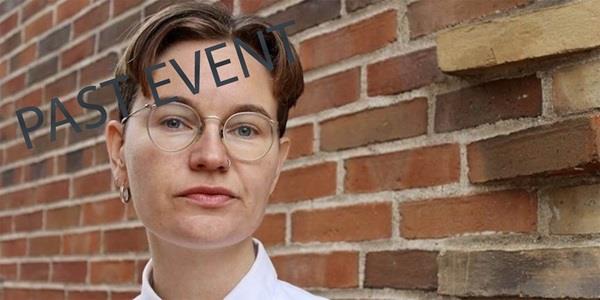 PhD Defense: Generation Carbon
On 19 December, Andy Lautrup from the Department of Business IT will defend their PhD thesis entitled:
"Generation Carbon: Loss, goodness and youth climate activism in Norway's oil capital"
Examination committee:
Associate Professor James Maguire, IT University of Copenhagen (Chair)
Associate Professor Gökçe Günel, Rice University
Professor Simone Abram, Durham University

Supervisor:
Professor Steffen Dalsgaard, IT University of Copenhagen

Co-Supervisor:
Associate Professor Rachel Douglas-Jones, IT University of Copenhagen
The defense will take place at 1 pm at the IT University of Copenhagen in Auditorium 0, followed by a reception on the first floor of the atrium by the main entrance.
The dissertation is available here.
The dissertation explores generational dynamics of youth climate activism in Norway's oil capital, Stavanger, and the local and situated dilemmas of phasing out fossil fuels in the context of a welfare society that understands itself as enabled by technologies of oil and gas production. Because carbon emissions from oil and gas and their impact on the global climate are one of the most important defining challenges of this generation of young people – in Lautrup's own opinion and in that of the young Norwegians they met – Lautrup names them 'Generation Carbon'. In the dissertation, Lautrup focuses on climate activism as one response to the predicament of Stavanger's Generation Carbon.

Drawing on nine months of in-person and online ethnographic fieldwork, Lautrup demonstrates that climate change in Stavanger is causing experiences of loss, demands for technoscientific facticity, as well as shifts and changes in what is regarded as 'doing good'. Out of the combination of experiences of loss and attempts to realign with a tradition of Norwegian goodness – encompassing the universalist welfare state, environmentalism and peacebuilding – grows an activism with a particular window of opportunity to act on the experiences of loss through activism.
The central argument Lautrup puts forward in the dissertation is that the oil-saturated social environment of Stavanger produces an activism that works from the theory of change that the future can be refigured through caring for social relations in the present despite radical disagreement. Refiguration is a pivotal way of bringing an undesired future of climate catastrophe back into a shape where it is no longer in jeopardy. This relationship between activism and the future grows out of an implicated and caring activism that acknowledges and works from the premise that it is relationally intertwined with and presently benefits from that which it aims to change.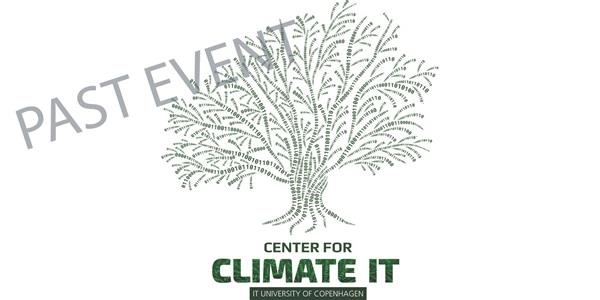 This December, we are launching the
Center for Climate IT
at the IT University of Copenhagen!
Date
Wednesday 7 December 2022
14.00 to 16.15 – followed by a reception
Venue
IT University of Copenhagen
Rued Langgaards Vej 7
DK-2300 Copenhagen S
Room: Auditorium 1
Program
14.00 Arrival
14.15 Welcome: The vision of the Center for Climate IT by Head of Center Professor Steffen Dalsgaard and Associate Professor James Maguire
14.30 Climate Sustainability in Research and Education at the IT University by Vice-Chancellor Per Bruun Brockhoff
14.45 Climate IT research presentations
"Design as a Matter of Care" by Associate Professor Anna Vallgårda from Digital Design
"Sustainable Mobility and Data-Driven Planning" by PhD Fellow Ane Rahbek Vierø and Associate Professor Michael Szell from Computer Science
"Eco-tech Climate Imaginaries: The Story of DNA Storage" by Associate Professor James Maguire from Business IT
15.15 Break
15.30 Panel discussion on climate and IT featuring Professor Kristian Cedervall Lauta (UCPH), CEO Carolina Benjaminsen (DigitalLead), CEO Olivier Corradi (Electricity Maps), and Director of Science Thomas Bjørnholm (Villum Fonden).
16.15 Reception